PRACTICE AREAS
Licensed to practice law in Maryland, Washington, D.C. and the U.S. Third Circuit Court of Appeals. Mr. Ameche's practice areas includes, Personal Injury and Criminal & Traffic Law.
Our practice areas include criminal & traffic defense law. This includes Maryland traffic tickets, DUI, Hit and Run, and Suspended Licenses. Further, we handle misdemeanor cases, theft, assault and bench warrants. Also, we deal in drug crimes. In essence, our Maryland office is committed to helping people who have been charged with a traffic or criminal offense.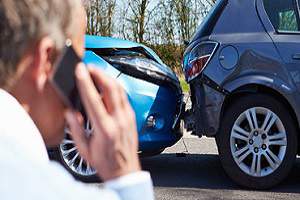 Our practice areas include Personal Injury law. We handle car accidents, Uber accidents, bicycle and motorcycle accidents. Also, we deal in animal attack injuries. In essence, we handle most personal injury matters.


---

Other Matters
Additionally, our office deals with all areas of litigation, including civil litigation and law and motion practice as it applies to both business clients and private parties.
---

Further, Steven Ameche has a long stellar reputation as an entertainment lawyer with a focus on trademark and contract negotiations.
The Law Offices of Steven C. Ameche – Committed to helping individuals, and families obtain the best possible outcome for their case. In essence, we have the legal know how to manage any problems that may be found in your case.
---
—"Nothing great is ever achieved without enduring much." – St. Catherine of Siena
—"To be successful, the first thing to do is fall in love with your work." – Sister Mary Lauretta