FREDERICK MD CAR ACCIDENT LAWYER

A Frederick MD car accident lawyer ∼ who understands the insurance company claim process ∼ can get you fair compensation for your injuries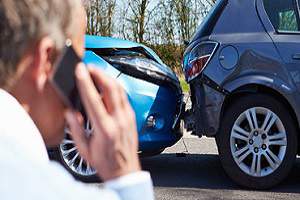 ---

COMPEDENT FREDERICK MD CAR ACCIDENT ATTORNEY

---

NO RECOVERY – NO FEE!
---

Call or Text
(240) 705-8960  |  (202) 361-9955
Having a Frederick MD car accident lawyer ∼ familiar with Frederick County MD District Court ∼ is a must!
---



How Can a knowledgeable Frederick MD Accident Attorney Help?
Car accidents can make your day terrible. Further, getting your vehicle fixed, seeking medical help and losing time from work can be hard. Accordingly, a Frederick car accident lawyer can help to keep your stress low and get you fair compensation.
•
Steps to Take After an Automobile Accident
After you have been in a car wreck, there are steps you should take to protect your health and other interests.
Call the police and file a report.
Get good medical care. Further, call an ambulance if you need one or go to an emergency room as soon as possible. Remember, sometimes you can be injured, and not know it. In short, you should see a doctor even if you feel fine.
Get the contact information from everyone involved. Specifically, get their names, addresses, telephone numbers and their insurance company and policy number. Also, it's important to get the contact information for witnesses.
Do not speak to the insurance company. In essence, it is better to have your lawyer speak with them.
•
A Frederick MD Car Accident Lawyer Can Get You Compensation for your Injuries
You should know that the amount of money you get for your car accident will depend on your damages. Specifically, this includes your injuries, medical bills and the fault of the other driver who caused the crash.
Mr. Ameche knows how the legal system works. Additionally, he has an excellent record of getting his clients fair compensation. Further, he understand the pain and suffering that comes with car accident injuries.
Also, your car accident injuries can prevent you from working as well as affect your life in general. Further, you may be able to receive money for the following:
• Medical costs
• Lost work
♦ Pain and also suffering
---

In short, please call or text (240) 705-8960. Further, you can email us at scameche@gmail.com. Please see our other personal injury practice areas.
Lastly, always be sure the lawyer you hire is licensed with the state of Maryland – Attorney License Check Here.